Energy-efficient Lighting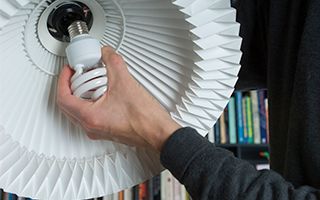 Responding to government regulations and consumer preference for more environmentally conscious, energy-efficient products, lighting manufacturers are developing solutions that offer new levels of energy efficiency, durability and long life. Light-emitting diodes (LEDs) have clearly emerged at the top and are being seen in places ranging from outdoor signage to traffic signals to home applicants. LED lights offer 75 percent power savings and offer attractive features to illuminating businesses, restaurants and homes, functioning well inside and out.
Polycarbonate plastic provides superior benefits as the exterior elements for LED lighting because of crystal-like clarity that holds up over many years and its sturdiness. Because of high-cost interior components in LED lighting, and its 15-25 year performance expectation, manufacturers provide customer benefits by covering LED lights with materials that provide extreme durability, stay clear and last a long time—giving LED the performance benefits of polycarbonate.
Other benefits of polycarbonate plastic in LED lighting include heat resistance, transparency, impact resistance, low flammability, and increased energy efficiency.
Architectural Features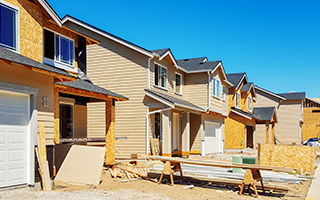 Polycarbonate is used in security glazing—strengthening prisons, guard booths, bank teller shields, convenience stores, hurricane shutters, hockey rink surrounds, etc. Specifically, polycarbonate's impact strength makes it an excellent choice for security, including blast and bullet-resistant glazing. Clear as glass, it also presents an advantage over alternative security measures such as wire glass and metal screens. When used in a multiwall format, polycarbonate provides significant insulation with resulting energy efficiency benefits. In addition, when treated with solar control technology, polycarbonate provides protection from UV radiation and can also increase energy efficiency.
Epoxy resins help to provide durable, high gloss outdoor coatings, even sealers for concrete floors and other heavy duty protective coatings. Other uses include decorative aggregates, metal substrates (bridges, handrails, roofing) and application to concrete and wood.
Polycarbonate is used extensively in sports stadium roofs to protect fans from nasty weather—and let the game go on—while allowing in natural light and saving energy at the same time.
Epoxy resins are used in industry to make molds and castings. High-strength, heat-resistant composite parts, such as those reinforced with carbon fibers, fiberglass, or Kevlar™, are also made from epoxy resins.
Paints and Coatings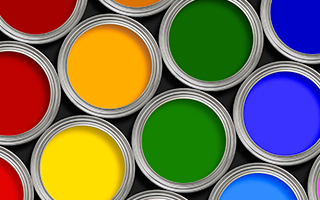 Water-based epoxy paints dry quickly, providing a tough, protective coating. Their low volatility and easy clean-up with water make them very valuable for factory cast iron, cast steel, and cast aluminum applications.
Other types of epoxies are used as powder coats for washers, dryers and other household appliances. Steel pipes and fittings used to transport oil, gas, or drinking water are commonly protected from corrosion by epoxy coatings. These coatings are also widely used as primers to improve the adhesion of automotive and marine paints, especially on metal surfaces where rust resistance is important.
The interior of metal cans and containers are often coated with epoxy to prevent corrosion, especially when intended for acidic foods like tomatoes. In addition, epoxy resins are used for high-performance and decorative flooring, such as terrazzo flooring, chip flooring, and colored aggregate flooring.
Aerospace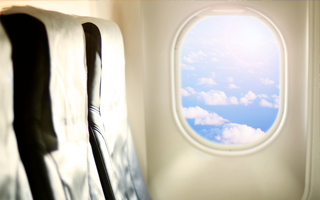 In aircraft, epoxies are used as a binder for reinforcements such as glass, carbon, or Kevlar™. The resulting composite materials are strong, but very light weight. Epoxy resins are versatile and can be made to resist the extreme temperatures experienced by aircraft and improve aircraft safety by retarding flames.
For instance, flame-retardant epoxies, and those able to withstand extremes of temperature—from 400°F to −256°F—have been developed especially for use in aircraft. Polycarbonate blends are used widely in aircraft because they are lightweight durable and meets requirements for low flame, smoke and toxicity that are important in materials used in aircraft interiors.
Most airplanes have polycarbonate inside interiors—reducing airplane vehicle weight and increasing fuel efficiency. Shatterproof polycarbonate is also an important safety feature in aircraft windows.
Glazing and Signage in Building and Construction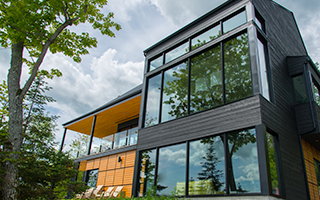 From conservatory glazing to architectural glazing—polycarbonate sheets are used extensively in solar and construction glazing. Greenhouses, bus stop shelters and windows all benefit from polycarbonate sheets and its protective layers. Polycarbonate sheets are also used extensively in signs and can be found in road signs and large advertising displays. Signage made with BPA creates a UV-resistant product with outstanding weatherability.
Marine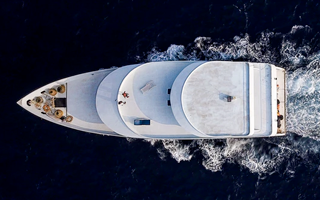 Epoxies are frequently used in the manufacture and repair of boats. Their strength, low weight, and ability to fill in gaps and stick to many different materials, including timber, make them ideal for this purpose.
Adhesives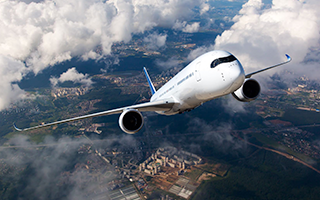 Most adhesives known as "structural "or "engineering" adhesives are epoxies. These high-performance adhesives are used to make aircraft, cars, bicycles, boats, golf clubs, skis, snowboards, laminated woods used in home-building and other products in which strong bonds are essential. Epoxies can stick to wood, metal, glass, stone and some plastics, and many can be more heat- and chemical-resistant than glues.
Wind Energy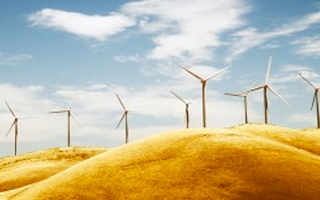 Wind turbine rotor blades depend on epoxy resin. The high strength per weight of epoxies makes them ideal contributors for this application, because blades must be extremely strong and durable, but also lightweight. A composite of the resin reinforced with fiber, such as glass, is sucked into a pair of molds. The resulting hollowed out parts fit together like clamshells. An epoxy-based bonding paste glues the halves together to make a single rotor blade.