The American Chemistry Council (ACC) offers the following comments regarding the release of the European Food Safety Authority's (EFSA) "Draft Scientific Opinion on the risks to public health related to the presence of bisphenol A (BPA) in foodstuffs." Quotes from the following may be attributed to Steven G. Hentges, Ph.D. of ACC's Polycarbonate/BPA Global Group.

"The European Food Safety Authority's (EFSA) announcement today reaffirms that consumer exposure to BPA, from all sources, poses a low health risk. In this comprehensive review of more than 450 studies addressing potential health hazards, the Authority applied a weight of evidence approach and concluded: 'the health risk for all population groups is low—including for fetuses, infants, young children and adults."

"FDA's authority to act on this petition is based solely on marketplace conditions. As stated in the petition, BPA is no longer used in infant formula packaging. We believe this action by FDA will bring clarity for consumers and will eliminate any lingering confusion about the presence of BPA in infant formula packaging. As noted by FDA, their action is not based on any finding or conclusion that packaging containing BPA is unsafe. Epoxy resins have been widely used for more than 30 years to line food and beverage cans, protect food quality and nutrition, and extend shelf life. Based on a long history of safe use, and FDA's recent reaffirmation of BPA's safety, epoxy resin food can linings continue to be the preferred choice for safe and effective food packaging."

ACC's response to a April 10 USA Today article about a new activist campaign to pull chemicals from consumer products. ACC notes that chemical companies go to great lengths to help Americans make informed decisions about the products they purchase, including undertaking extensive scientific analyses to evaluate the potential risks of chemical products. ACC also notes that chemical safety is overseen by six federal agencies under more than a dozen federal laws and regulations.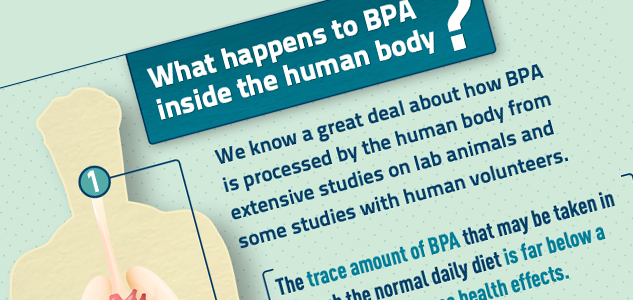 BPA is used safely in food packaging items to extend shelf life and protect food from contamination and spoilage. Scientific research explains what happens inside the human body when trace amounts of BPA are consumed.